About Us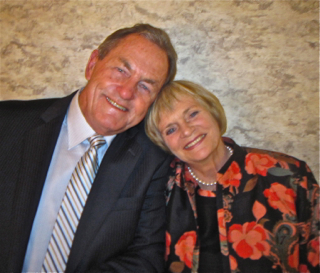 My name is Ronalie, and my husband Andrew and I live on a secluded 50-acre property 3 hours north of Brisbane in the sunny state of Queensland, Australia, where we breed Australian Stock Horses and Hungarian Vizsla dogs – both the smooth and the wirehaired breeds.
I obtained my first Hungarian Vizsla, Maggie, from Kathleen Eori and Agasvari.  My gorgeous girl died just before Christmas 2011 at the age of thirteen an a half. She was a wonderful friend and companion and I miss her every day, but she left with me an endless love for this stunning breed.
Our family of Vizslas living with us here are Elle, Missy, Kentucky, Savannah, András, Sebestyen, Alessandra, Izabella and Mimi.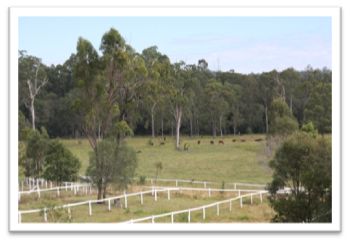 Our dogs live in the home with us and have the free run of about 3 acres of fenced home paddock. They enjoy our daily runs and swims in our two dams and love our regular visits to Rainbow Beach for swimming in the surf and running on the sand. They are very much part and parcel of our family, as we know Vizslas like to be, even though it is sometimes difficult to find a spare seat!
We remain devoted to the Hungarian Vizsla, with their wonderful traits and fantastic and lovable natures. I think the renowned Marion Coffman, author of "the Versatile Vizsla,"whose wonderful excerpt found on my front page says all that is to be said about this wonderful canine companion.
I have always been interested in the Wirehaired Vizslas, and when I found that the breed had been recognised in this country and was to be introduced into the show ring in January 2007, I immediately set about looking for an import.  We imported seven Wirehaired Vizslas into Australia from Hungary. It is very important to understand that the Vizsla and the Wirehaired Vizsla are totally separate breeds and cannot be interbred. Although the two breeds share many characteristics in both looks and hunting abilities they also remain different in their personalities. The Vizsla longs for attention and is always ready for the next game, where we find that the "Wires" are a little more laid back and take life in their stride.
Our purpose with the Wirehaired Vizslas was to help establish the breed here and in New Zealand, where good hunting dogs are in demand. We attempted to ensure that the breed was expanded by using exceptional and different bloodlines in order to produce happy, healthy dogs. Unfortunately we encountered health issues in our progeny that caused us to discontinue with the breed.
Now we are concentrating solely on breeding and showing the Hungarian Vizsla and in future will no longer breed the Wirehairs
Good health and an excellent temperament are of foremost importance to us in our breeding programme.
It is of equal importance that we breed to the FCI Standard and breed dogs that are neither too big, nor overangulated.
We propose to set standards of excellence that will ensure the breed is enhanced, and that our Hungarian Vizslas are sought after in and out of Australia.
Ronalie Frew