We have no pups available at this time.
Our next expected litter will be between Atticus and Amelia in August.
PLEASE READ.
Please take care when choosing a puppy at the moment.
There are an unbelievable number of litters being advertised presently.
Mostly they are in Victoria.
It would appear many new breeders have "hopped on the band wagon" in search of what they think is a quick dolllar.
Many of these "new" breeders have never been in a show ring with their dogs but advertise from "excellent breeding lines".
No other breeder is going to sell their standout puppy to a new breeder, and certainly not many pups in a litter are ever chosen to keep for the future. A reputable and knowledgeable breeder only chooses the best pup in a litter to keep.
Breeding is very hard work but, more importantly, recognised breeders know what lies behind their breeding lines. We do extensive research over many years to make sure that we void any known genetic problems.
We choose our Dams and Sires carefully and we only ever breed from the very best in our litters.
I find it very worrying that the cost of living has risen steeply. Which means more food costs, vet costs and fuel costs, and list goes on.
It costs more than double to feed and care for my dogs and puppies than it did a few years back and my puppies and adult dogs only receive the very best in natural human grade food.
Please don't think you will get a "bargain" by paying less from many of these new breeders. It may well be that your future vet fees  from a sick young dog will end costing way more than you save, not to mention the heartache you will suffer.
I stress again, make sure the parents of your pup are hip scored and ask to see a certified copy.
Ensure that you pups are really born and raised in the home and given the every day love and attention required; ask for photos.
Atticus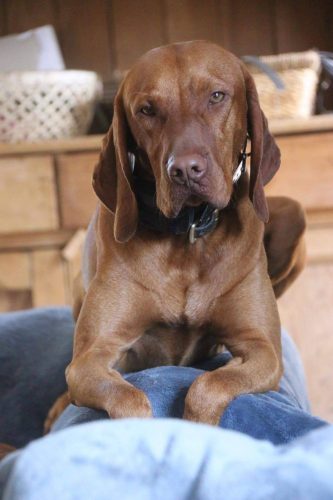 Amelia